Although there are celebrity psychics that have exorbitant prices that reach as high as $1,000 per hour, most psychic readings cost somewhere in the $100-350 per hour range. However, phone psychics and online psychics usually charge per minute, which can vary from $1 to $19 per minute.
The price range you pay for a psychic reading will depend on several factors including:
The Psychic's Experience Level
The Demand For Their Services
The Type of Reading
Location of Psychic – Are they local or online?
As you can see, the cost for psychic services can range quite a bit and is dependent on several different things. The real question is whether a high-priced psychic reading is worth the investment.
In this guide, we'll go more in-depth on how much a psychic reading costs, the factors that influence the price, and how much you can expect to pay for each type of reading.
The Price of a Psychic Reading
As mentioned, the average psychic cost can vary quite a bit. You can find free and low-cost psychic readings from students or beginners who are trying to gain experience. Famous psychics, on the other hand, can charge virtually any price. The sessions generally fall into one of the following three price categories:
Price of In-Person Sessions ($100-300 per hour)
An in-person session costs anywhere from $100 to $300 per hour. These psychics often host private or semi-private events or parties where they offer personal readings with guests. The intimate setting provides a fun and engaging way to captivate and entertain people.
Psychics are more affordable when there is event pricing. For instance, if you hire a psychic for a four-hour corporate retreat, you can negotiate a discount. That can mean paying the regular $200 for the first hour and $150 for each subsequent hour. This arrangement is ideal to allow a large group to enjoy a novel experience and get a glimpse into their future.
Price of Online Psychics ($1-10 per minute)
Online psychics are among the most affordable options. Part of that is the lack of overhead costs, which result in customer savings. Online psychics do not have to worry about owning a storefront or paying operational expenses.
The readings are similar to in-person ones, though you do not have the same level of intimacy. The psychic reading cost varies as a result of the psychic's experience and reputation. Make sure to look for free minutes or discounts, so that you can verify the psychic's legitimacy before fully committing. Take a look at our top recommended psychics if you need some help choosing a good reader.
Price of Celebrity Psychics (over $1,000 per hour)
Celebrity psychics are in high demand. Some of the most popular mediums include Matthew L. Fraser, Thomas John, and Tyler Henry. Each one has A-list clientele and their own TV show. Their popularity lets them charge upwards of $1,000 per hour.
Jayne Wallace is a renowned clairvoyant who has read everyone from Kate Hudson to Kim Kardashian West. She has three shops called Psychic Sisters across the UK and the US. While some psychics like Fraser and Henry are so expensive that they only take exclusive appointments, Wallace is downright accessible. Her average psychic reading cost is $250 per half hour.
Factors That Determine How Much Money a Psychic Charges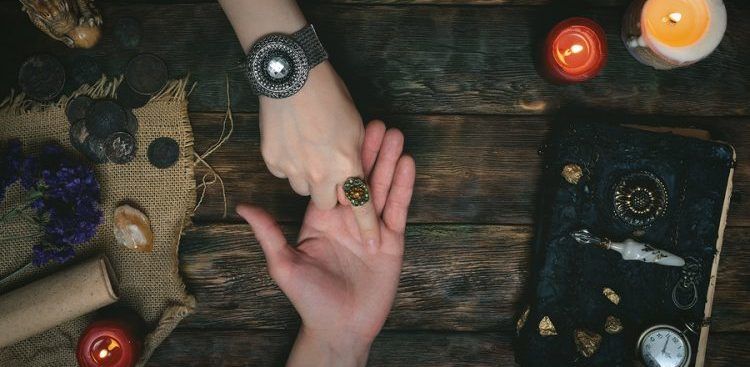 There are many reasons one psychic might charge $1 per hour while another charges $1,000. Some of the most significant considerations are experience, availability, branding, and reading type. Here is how each factor affects psychic reading prices.
Experience Level
Experience is the most crucial factor when choosing a psychic reading. While low prices are not always a sign of low quality, many affordable psychics are amateurs trying to gain experience. They may only perform psychic readings on the side as opposed to making it their sole income source.
Intermediate psychics typically have a few years of experience. Most of them charge an hourly rate, which increases with their years of training and reputation. Check reviews of intermediate psychics to ensure their experience level matches their price.
The highest-skilled psychics charge the most for their services. They often have a private operating facility and have dedicated their lives to helping others along their journey. Some of the top psychics perform private sessions or shows in front of live audiences.
Availability (demand for their services)
Remember learning about supply and demand in economics class? Those principles apply to psychics as well as the free market. A psychic only has a finite amount of time to do readings—the more people that want their time, the more the psychic charges to moderate demand.
Thomas John is a well-known psychic who has advised celebrities such as Sam Smith, Jenna Dewan, and Jennifer Lopez. He even has a TV show on Lifetime called Seatbelt Psychic. His mainstream recognition has created an insatiable demand for his services.
While you do not have to be a celebrity to access a celebrity psychic, you do need patience. John's $800 one-hour phone sessions have a waiting list several years long. He also does emergency readings that cost $375 for 15 minutes or $1,275 for an hour.
Independent Psychic or Part of a Larger Network?
There are two types of psychics: independents and those that are part of a network. An independent psychic is the same as a freelancer. They often offer in-person sessions and charge based on their overall experience level.
Networks are typically more affordable because they have an entire staff of psychics. Some of the biggest psychic networks include Psychic Source, Keen, and Kasamba. All of these organizations offer phone call and chat readings along with a free horoscope and a money-back guarantee. Prices start around $1 per minute.
The Cost Associated With Different Types of Readings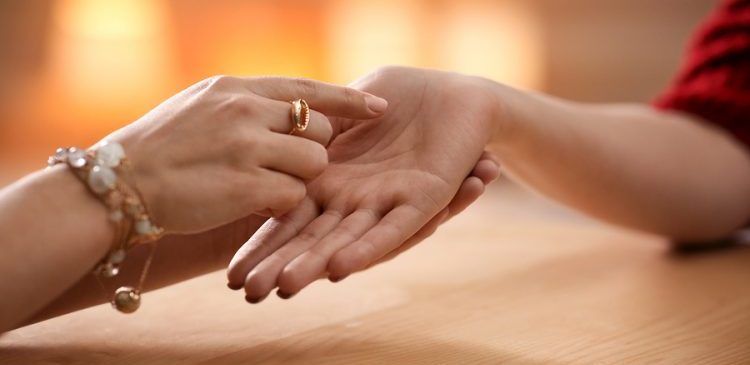 Some forms of psychic readings take years of studying and experience to master the craft. The higher the skill required, the higher the cost.
Tarot Reading Costs
A tarot deck consists of 78 cards, each with their own unique imagery and symbolism. The cards represent spiritual lessons or trials and tribulations we may face.
Tarot readers must spend a lot of time becoming familiar with their cards and different tarot spreads. Tarot card readings can vary in price based on what sort of spread you request. Some tarot readers charge based on an hourly fee. Others vary cost based on the type of tarot spread.
You can expect to pay the following for tarot card readings:
Beginner reading: Free-$10
Reader with intermediate experience: $60-$80 dollars an hour
Famous/high-end readers: Over $120 an hour
Astrology
Astrology readings are notoriously more expensive than other types of psychic related services. It takes astrologers years of experience to learn how to read an astrological chart.
There are plenty of online psychic sites that will tell you your sign and give a general description. But an astrologer can give you a personal in-depth reading tailored specifically to you. An astrological birth chart reading can cost anywhere from $100-$300 dollars.
Palm Reading
Palm reading is another specific skill set, but is usually cheaper than the previous two mentioned. Palm readers are able to analyze a meaning corresponding with the lines of the palm. Depending on the time and depth of the psychic reading, the prices can vary. For example, a quick palm reading could be around $10. An in-depth hour-long palm reading session can run up to $90 on average.
Final Thoughts
The key to an enjoyable reading is finding a psychic you trust at an affordable price. While it is tempting to spend hundreds of dollars on experienced or well-known psychics, there are plenty of quality options at a fraction of the cost. What is important is that the reading helps you find the joy and confidence to tackle whatever life has in store.