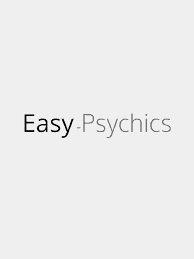 Need some clarification and guidance in your life? Perhaps you're going through some relationship problems or think your streak of bad luck is never going to end. Whatever the case may be, talking to a psychic will help you explore your options and get some peace of mind.
At Easy Psychics, you'll be able to quickly get in touch with a professional, experienced reader. A few reasons users enjoy this service are their introductory offers for new users, affordable rates, and experienced advisors. You can get in touch with a psychic through phone or chat.
In this guide, we will cover our thoughts on this online psychic website. We reviewed it and have decided it looks like a promising provider. There are, however, some areas we weren't too crazy about. Let us explain.
How Does It Work?
Easy Psychics works in a very simple way. They have an easy-to-use interface that makes everything from navigating their website to starting a session a breeze. You can even look at your favorite reader's schedule to find out when they'll be available next.
This provider is offered worldwide meaning that as long as you speak English, you can enjoy a reading any place you are. They currently have an introductory offer for new members, starting at $1 for 10 minutes. As of first impressions, this service appears to be very professional and easy to use.
To use, sign up for a membership, add some credit to your account, and get in touch with a reader! Remember, they currently have new user promos. If you happen to encounter a problem, you can get a hold of a customer care representative directly through their website or by giving them a call.
Psychic Reading Methods
Easy Psychics offers readings through phone or chat. This is great for those who prefer to keep a low profile and message the psychic back and forth. Others have found that they like the connection they receive when hearing the psychic's voice. It is also a good way to tell if they are confident when they are reading or if they are nervous and just making things up.
It's not often that you'll find unreliable psychics, but it does happen once in a while. Easy Psychics, however, has dozens of positive reviews from former customers.
Something we noticed that we were not too crazy about is that the psychics don't share their real pictures online. Other than this, we like that they include phone or chat within their reading method selection.
Related Content:
Types of Psychics and Readings Offered
Each psychic specializes in a specific area. It's important to know the type of reading you are looking for to connect with the best reader available. Every psychic has a profile you can access to learn more about them and their services. Here is a list of the psychic readers you may consider:
Astrology
Numerology
Love and relationships
Career and workplace advice
Energy healing
Clairaudient and clairvoyant
Psychic Mediums
Prior to your session, make a list of questions that you want to be answered. This is a good way to stay on track and get the information that you need. Before beginning the session, be sure you are in a clutter-free area that you feel comfortable in.
Prices and Guarantee
Easy Psychics is a cost-effective option for those looking for a quality reader. They do have a 100% satisfaction guarantee if you're not entirely thrilled with your session. They do have some terms that you should be aware of if you decide to request a refund:
You need to get in touch with a customer care agent within 24 hours of the session
Easy Psychics assesses the situation to determine the outcome of your claim
You will only receive 1 credit request per month
This provider does not offer cash refunds
To make a claim, you need to contact Easy Psychics using the contact form on their site
Before beginning a session with an advisor, be sure they offer a rate per minute that you can afford. Pricing is not what makes a reader better than another. Some readers enjoy the simple fact of giving someone else clarity. They are financially well off and would offer their services for free if that was an option. With this being said, don't take the pricing as a clear indication of the psychic's quality.
Pros
Introductory offer of $1 for 10 minutes
Several psychics to choose from
Easy to book a session (simply click on the reader's profile)
Readings can be conducted by both phone or chat
Interesting blog articles on their website
Cons
No video chat option
English speaking only
Not the real photos of the readers
No category section to narrow down reader search
We would be completely on board with this provider if they provided their customers with a little more information including an explanation of how they assess their psychics. Do they take experience into account? What are the requirements for offering readings?
Moreover, while Easy Psychics offers a star rating for each reader, they don't provide customer reviews. These would be nice to look at before booking a session. Consequently, they don't provide the real pictures of their readers to protect the identity of the psychic.
Conclusion
We've determined that Easy Psychics is worth exploring. They have a fantastic introductory offer and a professional looking website. Their services look promising. However, be sure you select a reader who offers a per-minute cost that you won't mind paying. Also, to make the most of your time, make a list of the questions you want to ask to keep the conversation flowing.
There are definitely some ways we believe Easy Psychics could improve, but for the time being, customers seem to receive good value for their money. The only way to truly know if this is the right provider for you is to give them a try. If you do, let us know how it went! We want to know all about your experience – both the good and the bad.