Whether you're a skeptic or a hardcore believer in psychic abilities, you need to find a reliable psychic when you want a reading. Some people will claim to have psychic abilities only to scam you with a fake reading and damage the reputation of psychics who can offer real insight.
To find a good psychic near you, you need to know where and how to look. We have plenty of tips to help you spot trustworthy psychics and get the best reading experience.
How to Find a Real Psychic in Your Local Area
If you want a positive experience with a psychic, you need to find one with experience and a strong connection to the spirit world. You can use several channels to find a reliable psychic based on reviews, ratings, and referrals.
Search Google for "Psychics Near Me"
There's more to searching Google than typing "psychic readings near me" into the search bar. If someone had a poor—or excellent—experience with a psychic, they might have left a review online. You should always read these reviews, as they can help you make an informed decision about a psychic's legitimacy.
Keep in mind that Google may not offer enough specific information regarding your search. However, it can help you find more niche resources, like psychic networks.
Google gives you results from all over the internet, so be aware of where you look. Places like Craigslist and Facebook Marketplace make scamming easy. While you can find reliable psychics in these places, you should check other websites and groups first.
Online Psychic Networks
Online psychic networks are a step up from Google, as they offer more psychic-specific resources. These networks also allow you to search for psychic specialties in ways that Google's algorithm may not understand.
For example, if you want to find a psychic who reads tarot, you can search for a tarot reader in an online psychic network to get higher quality results. Psychic networks also make it possible to get in touch with the top psychics by providing phone numbers, emails, and other pertinent details.
You'll find more detailed feedback in online psychic networks, too. Psychics encourage clients to leave feedback in these spaces for people who need to know to find a psychic near them.
Yelp
Yelp reviews may have saved you when you needed to find a hotel or restaurant on a trip. But did you know Yelp can help you find a psychic, too?
With Yelp, you can filter your results to search for a clairvoyant, medium, or angel card reader. You can also limit your search area and the cost of readings. If you don't want to travel farther than 25 miles for a psychic and can't spend more than $100 for a session, Yelp will give you results that fit your needs better than any other website.
Psychic Fairs
Psychic fairs is another excellent way to find a psychic in your local area. People attend conventions to gather and celebrate what they love, from food to cars to pop culture. Psychic fairs allow readers and attendees to interact, allowing people to talk to different psychics and even get readings at the events.
Psychic fairs give you an extra element beyond online searches, as you can decide who you connect with in person. You can also collect business cards, contact information, and anything else you may need to make an informed decision on who you want to meet up with later.
Word of Mouth
As with any business, you'll get some of the best information by word of mouth. If you know someone who visited a psychic, ask about that person's experience.
Most people are happy to talk about their reading and refer you to a psychic they loved. They're equally willing to tell you who to avoid. You're more likely to get honest, straightforward feedback from people you know, as opposed to a three-sentence review from a stranger online.
If no one close to you has visited a psychic, you can try asking on social media. Use Facebook recommendations to see whether anyone can connect you with a psychic who read for them.
Tips for Getting a Legitimate Reading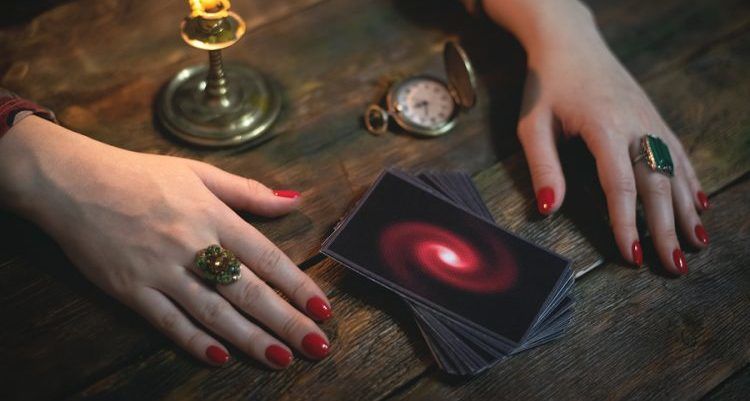 Even after you've found a good psychic near you, you should know how to make the most of your reading. Following these tips will allow you to immerse yourself in your session and help the psychic give you accurate messages from your spirit guides.
Always Look at Reviews and Ratings First
You'll probably look at reviews and ratings during your search, but once you've chosen a psychic, dig a little deeper. After all, you don't want your aunt to tell you she saw an incredible psychic, only to find only negative Yelp and Google reviews.
Looking at reviews and ratings from different sources will help you feel more secure going into your meeting.
Never Give Out Too Much Personal Information
An authentic psychic can read you without asking you for personal information—they won't need more than your first name, if that, to conduct a session.
Giving too much personal information to a psychic may mean that person is not a real psychic medium. If you offer information about your family, relationships, or even ask a specific question related to why you're visiting them, they can manipulate you and try to make you pay for other services.
Some fake psychics will tell you they can remove a curse on you, but only if you pay hundreds, or even thousands, of dollars. People who make these claims want your money, and a real psychic should want to help you instead.
Let the Psychic Guide the Session
Psychics will receive messages from spirit guides based on what you need to hear. That means you don't need to provide information unless you decide to affirm that a statement or message resonates.
You will receive the information you need when you go to a real psychic, even if you don't expect the messages they give you. An experienced and intuitive psychic can interpret these messages and deliver them in ways you understand without you providing more information.
Prepare a List of Questions Beforehand
Before you visit a psychic, know what you want to learn from them. Do you have questions about your career? Your relationship? Do you have an ongoing problem that you can't seem to solve despite your best efforts?
Write these questions down and keep them with you in case you want to ask them during your visit. Use this time to ask what you want to know, and refer to the list, so that you won't forget to ask about any important details.
Be Open to New Possibilities
Many people visit a local psychic or medium hoping for advice on one area of their life, only to receive messages about something completely unexpected. Leave room for this experience and open yourself to other messages that come through.
Psychic sessions allow you to receive any information your spirit guides deem necessary to help you along your path in life. Even if a message doesn't make sense now, it may resonate later. Using the right resources, you can find a reputable medium near you and have a positive and insightful experience.